Bring the right product
to the right customer
at the right time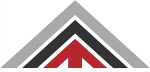 About us
Federico -Tommaso -Trading -Commodities, these are the words
behind the acronym FT Tradecom SrL
Federico and Tommaso are my kids and I thought of them when the company was established in January 2016.
I had to do something with the skills and knowledge I learned from the few good masters I met who, voluntarily or involuntarily, taught me.
A company that has in its name the concept of future, sharing and trading.
I had to do it for myself, for my family and for my future colleagues. So, a little bit of courage, a little bit of experience, a lot of desire to do, someone precious who believes in you and FT Tradecom SrL was born.
The mission of the company is "  to bring the right product to the right customer at the right time". It seems little, but to do it,  you need passion, tenacity, experience and, most of all, empathy towards others.
The values we promote and we are well known for are the seriousness in the business, the flexibility  towards our partners' needs and the continuous research to improve synergies and opportunities for our customers and suppliers.
We do trade Metals and  Plastics internationally.
We have a worldwide network  and we are constantly looking for new business partners.
Davide Giannotti

10 years experience in the field of trade and the melting of non-ferrous metals. An international network and a specific knowledge in using at best the products purchased or sold giving the greatest added value to the supplier and / or the customer. This is our business card.
We trade in various non-ferrous metals such as aluminum, stainless steel, lead and zinc both as ingots and as scrap.
Read more
Within this page you will find the materials that are always available and which at the same time we always look to purchase.
In case the product you are interested in buying or selling is not present on the internal page, please contact us because the site is not exhaustive and therefore we may have availability or need of such product, or it could be a product for which we could have or find business partners interested in buying or selling it.

In order to serve our customers with a more complete range of products, we have expanded our range of foundry materials through the marketing of some "Minor Metals".

Read more
In addition to its leading products such as aluminum, lead and stainless steel, FT Tradecom is able to offer:
Silicon Metal

Si 97 – 441 – 553- 3303

Magnesium Ingots 99.9%

Magnesium Ingots AZ91

Magnesium Ingots AM50- AM60

Manganese flakes 99.7%
Providing the right material to the right customer at the right time"
for us means constantly improving the service provided, following the requests of our business partners.
Recovery, Recycling, Trading: these are some of the key concepts on which our business idea is based. It is with this proactive approach that we have chosen to put the plastics business beside the metal trade business. With particular attention, as a matter of fact, to all those materials deriving from the recovery and regeneration processes.
With a precise objective: to support our customers in the search for new alternative supply channels, exploiting not only our global network of professional partners but also our skills in the field of international transport.

Read more
We mainly sell the following categories of plastic materials:
– Plastic waste in bales
– Textile waste in bales
– Regrind
– Regenerated granules
Within these categories we are continually looking for reliable suppliers with whom we can start serious and lasting partnerships aimed at expanding our product range.
Our mission in fact is not just trading but the creation of a network of professionals who are looking to "new business opportunities ".
Contact us to receive more information about our products or to propose materials that you are willing to sell, we will be happy to put at your disposal our experience and professionalism.

Request more information about our products and services